The Nelons Team With Manna Worldwide To Launch "The Nelon Kids" Orphanage Rescue Effort In Guatemala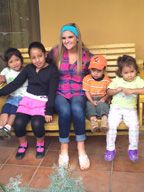 Atlanta, GA - Popular multi-award winning vocal group, The Nelons, have teamed with MANNA Worldwide to help rescue 60 orphans in Guatemala. The Central American nation has countless orphans throughout the country, but the future for 60 children will be dramatically impacted thanks to a brand new orphanage, sponsored by Jason Clark and his wife, Kelly Nelon Clark. Opening during the summer of 2014, The Nelons and MANNA Worldwide are partnering to raise the remaining funds needed to launch this rescue operation.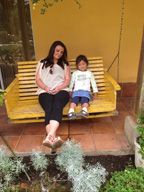 In the fall of 2013, Jason and Kelly, along with daughters, Amber and Autumn, led a survey trip to Guatemala. "During this time," Jason recalls, "God began to prepare our hearts and inspire us to dream the impossible. We've been involved in various Global Mission Ministries throughout the years; however, providing for 60 children's lives seemed truly impossible to me. The great thing is that God has already begun performing miracles! We have a building, a wonderful partnership with MANNA Worldwide, overseers, volunteers and a missionary family to help run this huge operation. We are beyond thrilled at the privilege of rescuing children and having the opportunity to care for them. We are helping develop these precious young lives for the glory of Christ. What a true honor this is for us."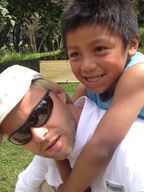 MANNA Worldwide has been caring for and feeding children over the last 14 years. The organization operates in 40 countries with 118 nutrition centers, medical clinics, and schools. They also currently operate 17 orphanages that care for children around the world. MANNA Worldwide has a consistent, proven track record for ministry and is committed to providing for the well being of more than 13,000 children every day. Bruce O'Neal, the founder and President of MANNA Worldwide remarks, "Partnering with The Nelons is a wonderful example of the body of Christ coming together to care for the less fortunate in the world. I could not be more pleased that MANNA and The Nelons will be working together in Guatemala."

During our trip to Guatemala," Kelly shares, "we fell in love with the people of this country, especially the children. It moved me to tears to watch my girls play and share with these precious kids who just need to know they are loved. I told Jason at that very moment, that we just had to do more."
The Guatemalan orphanage being built will be ready to house children on the first floor starting this summer.  This partnership between The Nelons and MANNA Worldwide will be long-term, in an effort to sustain the orphanage. "With their years of experience and integrity in the field, MANNA is the perfect organization to partner with us in launching The Nelon Kid's project at Hogar de Ninos de Mana (MANNA's Children Home)," Jason states. "We will be sharing information about our work in Guatemala with our friends all across the country. We'd like all our friends to have the opportunity to be a part of this heart-moving work. We'll be taking another trip to visit the Orphanage once we get up and running later in the year, and we would love to take a lot of our friends with us. We'll be sharing more information about that trip in the weeks to come. Together, we can help so many kids that simply cannot help themselves."
More information regarding this particular project, as well as MANNA Worldwide is available at

www.mannaworldwide.com/Nelons

or at

www.theNelons.com

.