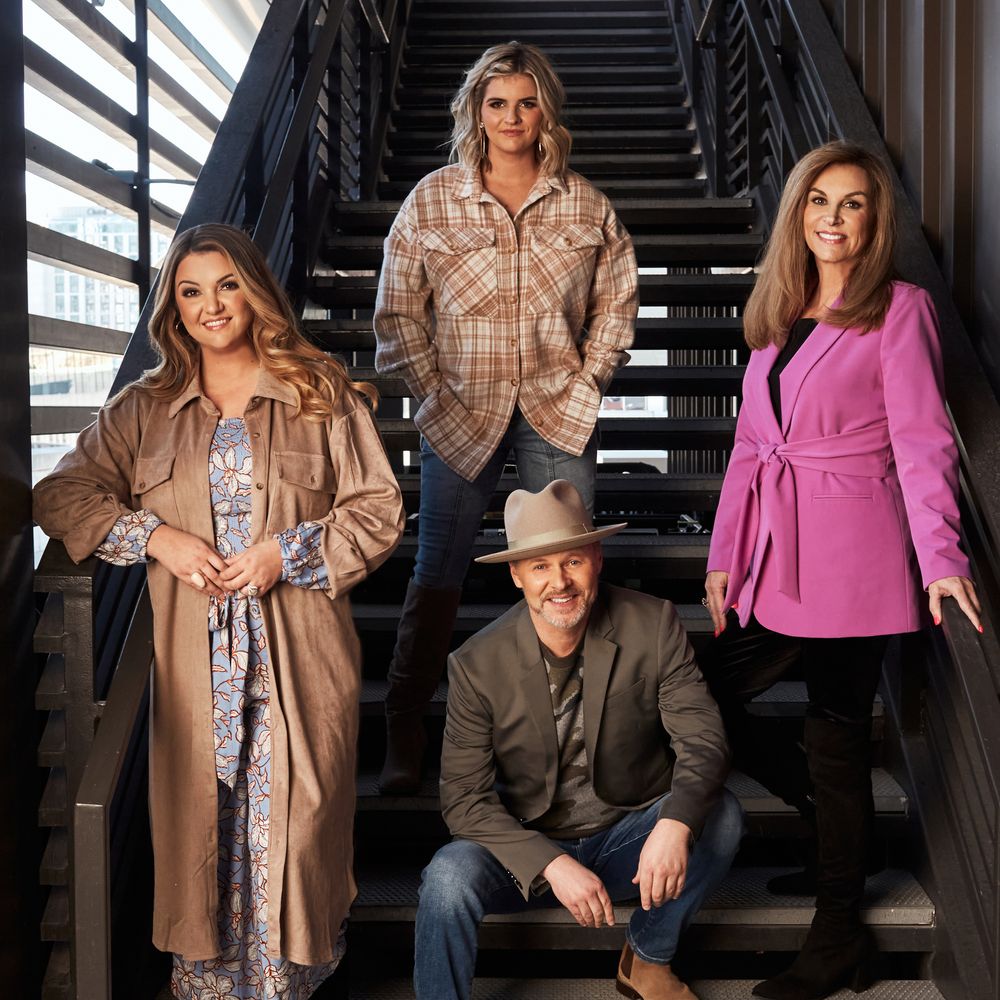 The Nelons
Biography
Offering a captivating blend of gospel, a cappella, hymns, Americana, folk, and inspirational music, the Nelons are a world-class talented family. The ensemble is led by the legendary, multi-award winning vocalist, co-founding member Kelly Nelon Clark and her husband, the versatile singer, songwriter, musician, and producer, Jason Clark. Their daughters, Amber and Autumn, complete this supremely gifted musical troupe as they contribute their powerful vocals to this traveling family band's harmonic sound.
Their trend-setting innovation, technical skill, and undeniable gift of communication have delighted audiences all around the world. Jason's musicianship and his ability to arrange infectious harmonies, along with Kelly's breathtaking alto, Amber's soaring soprano, and Autumn's haunting folksy vocal tone and mandolin playing blend to create a sound that is enthralling. They have played and sung their brand of music in large arenas, intimate rural area performing arts centers, festivals, fairs, and churches throughout the United States, along with numerous international appearances as well.
A concert with The Nelons leaves you encouraged by the message of hope shared from their hearts, warmed by the love of family you feel from the stage, and inspired by the beauty, purity, and majesty of each lyric they sing.
The Nelons, along with their band members, combine the best of a variety of beloved genres, in a way that unifies every audience, bridging the generational gap of the young and old. Simply put, this is just great music!

Awards, Accolades and Special Performances
Click Here